The NCAA option remains a very interesting career choice for a lot of German players. Malte Ziegenhagen is an atypical guard from Berlin who is currently in his freshman season with the Tulane Green Wave. Read below what the 1m95 tall Berlin native has to tell.
Why did you decide to play College Basketball?
I decided to play College Basketball because I really like the possibility to combine studies with playing Basketball. I always wanted to compete with future NBA player. For me, it is a dream coming true that I wanted to live since I am 13 years old.
What do you expect as personal development while playing in the United States?
Personally, I hope to become more independent from my family. I have my own room here and my own obligations that I have to fulfill. I have to organize everything by myself which is a good challenge before I walk out to the big wide world.
You decided to major in a very special domain. Can you give us more information about your studies?
I am majoring in Environmental Studies with a minor in International Development. I am very interested and committed to environmental aspects. We have a so-called "Green Club" on campus where we discuss a lot about strategies and news in this domain. I have a lot of fun doing this and trying to make this a better world. Later on, after my basketball career, I want to work for a non-governmental organization like Greenpeace or Amnesty International.
Last summer, you had a historical result with the U20 National Team (5th). What made this team so strong?
I can not underline it more than what a great team we were during the European Championship in Bilbao! Nobody cared about his own stats, how many points or rebounds he had. For us, the main goal at every game was to win it for Germany. Every game, there has been a new top scorer or top performer. This team made every step together. Frank Menz, the coach, did everything to have a lot of options and training camps together. There is no question about him being a potential candidate to become the future German Senior National Team coach.
You played together with Niels Giffey, Dennis Ogbe, Mathis Mönninghoff, Dennis Kramer and Patrick Heckmann who are all currently attending College. Do you have a lot of contact with them?
We do not really have a lot of contact but we speak some times. Everybody has his own special situation and problems. Of course, we exchange some ideas but I mainly only do this with my former team mate and now UConn Husky Niels Giffey. We played together two season in Berlin. You have to admit too that we have a lot of work to do.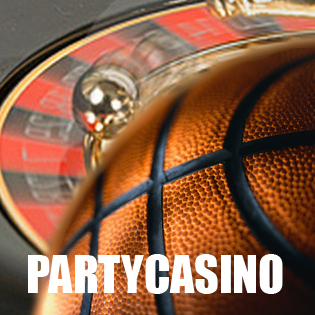 Recently, Thomas Pletzinger released a book called "Gentlemen, wir leben am Abgrund" about the last season of ALBA Berlin, your former team. Did you have the time yet to read it?
Unfortunately, I have not read it yet. As soon as I am back home in Germany this summer, I will read it with great pleasure. I have seen him all last season in our different gyms making notes and following our practices. Unfortunately, I could not find the time yet with all the work I have to do here for my College education.
Malte Ziegenhagen averages 2.0ppg (29.0% 3FGs), 0.4rpg and 0.4apg in 8.8 minutes on the court. We wish him all the best for the rest of the season and his future career.